Dick's Sporting Goods, the owner and operator of Golf Galaxy, will open 36 new Golf Galaxy stores this weekend in former Golfsmith properties acquired by Dick's.
The locations have been converted to Golf Galaxy stores, bringing the specialty golf retailer's footprint to 98 locations across 33 states.
"We look forward to celebrating the grand opening of 36 new Golf Galaxy stores in 16 different states this weekend," said Lauren Hobart, executive vice president and chief digital and consumer officer, Dick's Sporting Goods. "These former Golfsmith locations will be fully restocked with the latest new golf equipment, apparel, shoes and accessories offering state-of-the-art fitting tools and dedicated golf associates. We invite former Golfsmith customers to play on at Golf Galaxy."
Participating Golf Galaxy locations will host Grand Opening celebrations Saturday, May 6 through Sunday, May 7.
The new stores are in the following locations: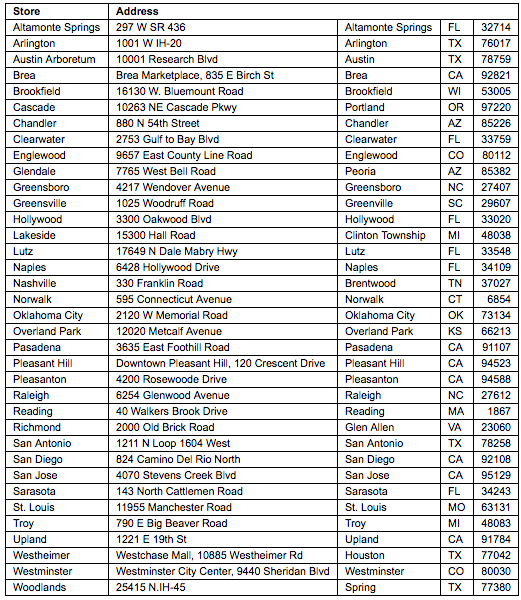 Photo courtesy Golf Galaxy