By Eric Smith
As Camping World Holdings Inc. pivots away from outdoor retail and as the recreational vehicle market continues to sputter, the Lincolnshire, IL-based company sees the sale of used RVs as a logical path forward for the business, according to Chairman and CEO Marcus Lemonis.
Used RV sales grew 14.6 percent in the company's recently completed third quarter, well outpacing new RV sales (down 4.7 percent) and boosting overall RV sales to a 1.3 percent increase. Used vehicle inventory was up $42 million while new vehicle inventory was down about $127 million in the quarter.
"We're going to continue to destock where we think it's appropriate in certain segments on the new side, particularly on the motorized side, and reinvest those dollars in continuing to grow our used business," Lemonis said on the recent earnings conference call with analysts.
Used sales stood out in other areas of the earnings report. Companywide, average selling price (ASP) per vehicle unit sold increased 2.3 percent to $32,383, while new vehicle ASP increased 2.4 percent to $36,613 per unit and used vehicle ASP increased 9 percent to $24,565 per unit.
Also, same-store vehicle units sold decreased 8 percent to 24,285 units, but it could have been much worse. New vehicle same-store units sold decreased 14.7 percent to 15,553 units while used vehicle same-store units sold increased 6.9 percent to 8,732 units.
Camping World reported overall sales in the third quarter increased 6 percent to $1.39 billion. Adjusted EBITDA decreased 37.5 percent to $60.6 million, and was negatively impacted by discounting at retail locations earmarked for closure. Gross profit decreased 9.3 percent to $338.5 million.
The loss from operations, net loss and diluted loss per share of Class A common stock were $32.3 million, $65.3 million and 82 cents, respectively, and included long-lived asset impairment and restructuring costs of $76 million related to the company's previously disclosed 2019 strategic shift away from locations that do not sell and/or service recreational vehicles.
Click here to read more about the company's third-quarter performance.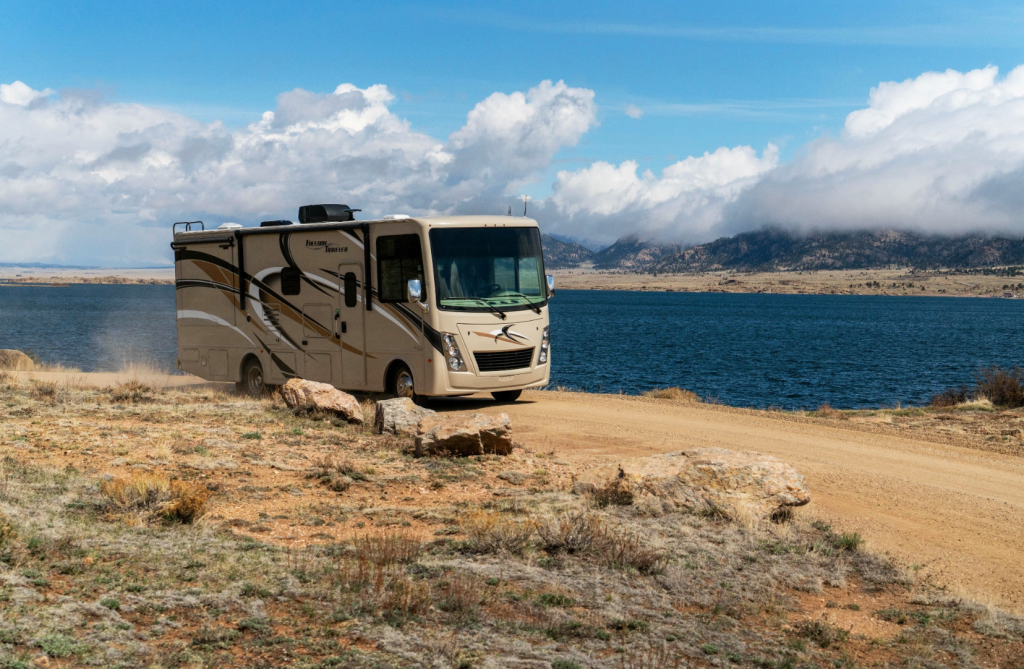 A key revelation from Camping World's Q3 report was that its steep loss was due to its decision to strategically shift away from locations where the company does not have the ability or where it is not feasible to sell and/or service RVs.
The company said it will close 28 of the 37 remaining Gander Outdoors doors that have not been converted into RV dealerships, as well as two of the seven outdoor lifestyle locations operated by TheHouse.com
That shift underscores the company's new outlook on its business, which SGB outlined in a September report. Key moves, in addition to closing Gander doors, also include the recent sale of outdoor specialty retailers—Tennessee-based Rock/Creek Outfitters and Illinois-based Uncle Dan's Outdoor Store—to Arkansas-based Gearhead Outfitters for an undisclosed amount after owning them for less than two years.
"We believe the sale and/or servicing of recreational vehicles is our core and most important offering and, with the RV and outdoor consumer crossover, we believe there is an opportunity to continue growing our market share and improve our financial performance through the operation of locations with RV sales and/or service and, when feasible, our hunting, fishing and camping products," Lemonis said in September. "We will continue to operate our RV sales and/or service locations under three banners, Camping World, Gander RV and Outdoors and Gander RV."
Now the company has shed further light on that plan, of which used RVs are integral. Specifically, Camping World's used inventory is "up substantially" to around $170 million—all of it company-owned, Lemonis added—with the plan for that number to grow, in part, because used sales bring higher margins for Camping World.
The move is both strategic and opportunistic for Camping World, which is also dealing with some RV industry headwinds. But Camping World's used inventory provides a nice growth niche as a way for customers to more affordably get into the RV lifestyle.
All told, Camping World sees used RVs as a way to satisfy customer demand, grow margins and increase inventor turns in store lots.
When asked about sourcing for Camping World's used inventory, Lemonis said the company has targeted three areas in addition to the most common one of trade-ins, which account for roughly half of the used inventory. Other than that, Camping World has gotten strategic as it looks to procure RVs to resell.
"One, we have gotten very strategic and analytical around tapping into our database, particularly our Good Sam members, and have been very active in ensuring that those Good Sam members will be getting a premium on their units as part of their member benefits," he said. "And that's really driven a pretty good amount of the increase in our sourcing of those units.
"The second is we've been more active at buying things, what we call on the curve, and being far more promotional and encouraging people if you're exiting the lifestyle or if it's something that's not for you, you can come to any of our locations.
"And then lastly, we've been sending data scientists, not sales managers, data scientists that have accumulated eight years of data since the last downturn of every used unit we've bought and every used unit we've sold compiled with other data from auctions, to send accounting-type scientists to auctions, which is an oddity in itself, to actually use empirical data to buy units at the auction. So those are the three primary sources.
As Camping World brings down its new retail inventory, the company can redeploy that cash back into the balance sheet for a "big cash flow change," more efficient inventory turns and significant margin improvement, he added.
"We turn our used inventory approximately five times a year at a 13 percent to 14 percent margin," Lemonis said. "So on an annualized basis, essentially, this strategic shift was largely driven by the senior management team saying, 'We have money tied up in our retail inventory. We want out of it. We want out of those losses. Give me that money back, and I want to redeploy that in used.' Which is why you've seen a dramatic shift in retail inventory down, a dramatic shift in used inventory up and the margins are significantly better. I mean it's a significant improvement in margin."