T he latest buzzword, the Norwegian word Friluftsliv (pronounced free-loofts-livis), is a Scandinavian concept embracing outdoor adventures no matter your age in all weather.
With brick & mortar stores still under restrictions due to COVID-19, eCommerce sites are embracing the term, too, tracking winter sports sales the likes never seen.
SGB Executive caught up with outdoor eCommerce brand Backcountry.com, which has tracked consumer shopping habits since the start of the pandemic, to see what's trending this season and what consumers are buying — and as we found out, it favors Friluftsliv.
"Running has made a resurgence with gyms and fitness studios closed, and snowshoeing has seen its biggest year-over-year boost to date," summed up VP of Merchandising Mimi Nuelle. "Consumers are also investing in high-end, versatile layering pieces to carry them into the winter months."
It all boils down to consumers wanting to get outside and breathe fresh air.
"With resorts moving to reservation systems and the experience unknown, we're seeing an uptick in products that allow consumers to recreate the outdoors outside of the ski resort," said Senior Hardgoods Buyer Alex Quitiquit. "This summer, we hypothesized that outdoor recreationalists would carry their newfound passions into winter, and this trend seems to back-up those theories."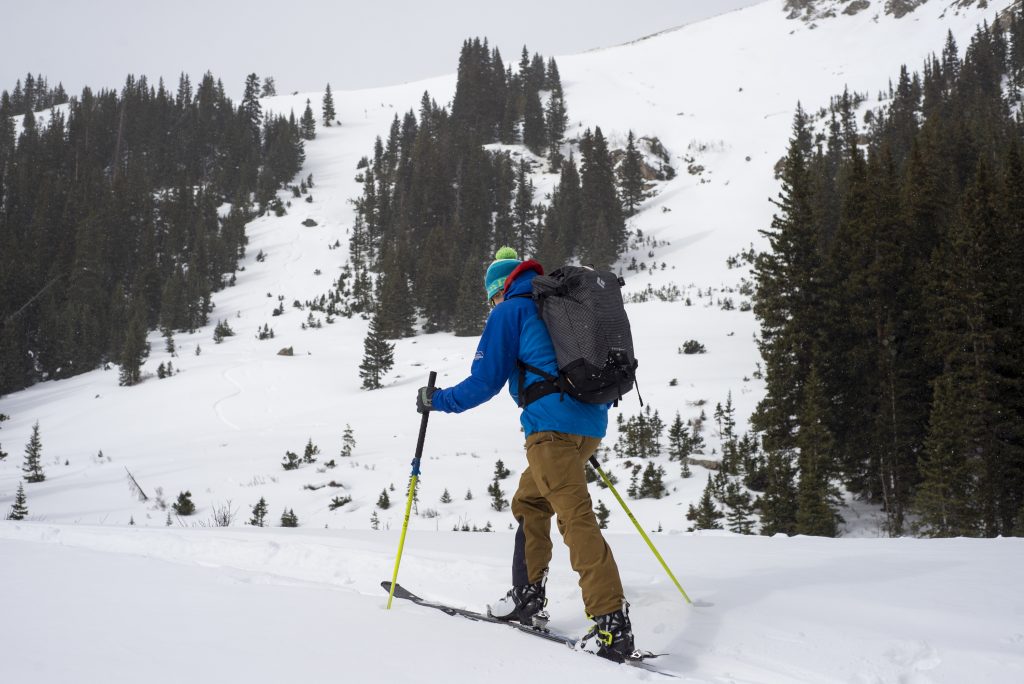 Running down the list, Quitiquit said backcountry skiing gear is a frontrunner. "Avalanche safety products, including beacons, shovels, probes, and avalanche airbags have been in extremely high demand, and are still gaining momentum," he added that it has seen the greatest demand for full set-ups of boots, bindings, skis, skins, and avalanche safety packages. "It's been fun to see as it brings us back to our roots of selling beacons, our first product sales, out of a garage in Park City."
Another barometer of note is that Backcountry has seen some of its highest engagement rates of the year on social media due to Avalanche awareness live streams, hosted in partnership with the Utah Avalanche Center.
Splitboards are also a hot item, he added. "We're seeing a significant increase in demand compared to past seasons with product moving faster, and earlier, than we've seen before," he said. "We'll likely see consumer demand outpace the supply."
Demand is also strong in the Nordic space.
"Cross country equipment is up significantly, and we anticipate this trend to continue as we get into winter and general uncertainty remains around resort skiing," he said. He added that Backcountry.com's Gearheads, or customer service reps, have been instrumental in providing product expertise in the category for new buyers. "We're seeing so many new users in this category who are buying for the first time," he added.
If they're not buying Nordic gear, they're opting for snowshoes.
"Snowshoes were some of the first winter products to see a strong surge in early demand, and we're seeing significant traction compared to last year," Quitiquit added. "Similar to the boom in trail running and hiking this summer, people are looking to get outdoors this winter, and snowshoeing has one of the lowest barriers to entry for winter sports."
Momentum is building, he said, across the category for both adults and kids "indicating consumers are investing in an activity the whole family does together outdoors."
Of course, all these consumers, new and returning, also need winter clothing to wear while recreating outside which has also lead to a surge in sales in soft goods. "For apparel, demand has been especially strong in lightweight insulation and activewear," Quitiquit said. "This tells us people are investing in versatile layering pieces they can wear across seasons — products that will be warm enough for late fall and also perform as we head into winter for cold-weather cardio and active outdoor pursuits."
Of note, for retailers looking to stock their shelves with SKUs that move, are down-filled items. "We've seen early-season traction and demand for down skirts, which has not slowed down, as well as insulated blankets," Quitiquit said.