"Athleta is uniquely positioned to win because we sit at the intersection of a number of exciting consumer trends," said Mary Beth Laughton, president and CEO, Athleta, during Thursday's Investor Day presentation of its parent, The Gap Inc. The event outlined the brand's goal to double Athleta's sales to $2 billion by 2023 from $1 billion currently.
The First Trend Laughton cited was

Health and Wellness

. "We know more women today are focused on self-care and holistic wellness, and Athleta offers both active apparel as well as versatile lifestyle products," she said. As an example, Laughton pointed to the

Interstellar Blazer

she was wearing at the event as an example of apparel that supports its customer's "full life from working out to working at home."

The

Second Trend she discussed to was Female Empowerment. Laughton said, "We are the only major active brand that is 100 percent focused on women. We like to say that we are designed for women by women. For example, we co-created a post-mastectomy bra with breast cancer survivors to help them feel confident and comfortable called the Empower Bra. This is a powerful example of how Athleta uniquely understands and supports women's needs."
The Third Trend Athleta believes it is benefiting from is Sustainability. The chain has been a certified B Corp. since 2018 and currently, 70 percent of its product is made from sustainable materials. Said Laughton, "We know that customers increasingly value companies who are environmentally conscious."

Finally

, Athleta benefits from a strong trend toward Inclusivity that's marked by its comprehensive offerings across sizes and ages.
Laughton said that Athleta "plays in the attractive category" of U.S. women's active apparel, which is outpacing total women's apparel by 14 percent, according to The NPD Group's data for the 12-months through the end of August.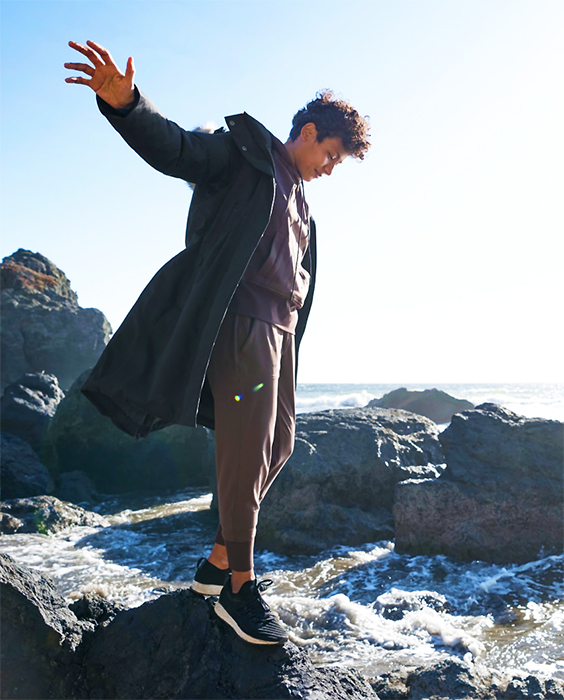 Athleta's Growth Drivers
"Today, Athleta is a billion-dollar brand, and we have a clear path to double our revenue to $2 billion by 2023," said Laughton.
Among the growth drivers are increasing brand awareness. Athleta has 53 percent brand awareness among U.S. active women despite the fact that the brand has nearly 200 retail doors. Laughton said, "That means we have a tremendous runway to introduce more women to our brand over the coming years."
Athleta announced plans to open approximately 100 stores, between 20-to-30 a year, in the U.S. to reach about 300 doors in total over the next few years. In 2019, it opened 29 stores. An increased focus on opening in strip centers was called out during the presentation.
"We currently have a highly profitable fleet of stores with nearly 200 locations in the U.S.," said Laughton. "And these stores are top customer acquisition and brand awareness vehicles for our brand because they sit on our customers' path as she does her daily activities … Our stores also serve a really important role in our local communities through women-inspired events in classes and services that attract and engage our customers. But, we currently have an underpenetrated real estate footprint in the U.S. versus our competitors, so we know we have room to grow this critical store base in the coming years."
Lululemon, Athleta's closest competitor, has about 310 retail stores in the U.S.
Continued brisk online growth is expected. Laughton said Athleta has "a significant and growing digital business," with online penetration over 50 percent to date in the third quarter, and online continues to see strong double-digit growth. At the close of last year, e-commerce penetration was about 44 percent of Athleta's sales.
The combination of stores and online sales are also expected to drive growth with Laughton noting that Omni shoppers, or customers who shop across channels with a retailer, are found to spend 3.5 times more than single-channel shoppers. Said Laughton, "We aren't thinking about single channels in isolation but rather her full customer journey with Athleta. And to bring this to life, we're investing in key areas like customer data and CRM to drive personalization, Omni-loyalty and our mobile app, which can serve as that glue for our customers across touchpoints."
From a product standpoint, loyalty with existing customers is expected to be supported by Athleta's "Hero assortment strategy," which focuses on building more depth in fewer popular styles that are refreshed each season through new prints, patterns and colors. Laughton said, "This gives our customer great confidence to buy because she knows her fit in these key styles, which drives her loyalty. And with longer life cycles in these key styles, it allows us to maintain a regular price business model with very limited discounting."
For spring 2021, Hero franchises are expected to account for 70 percent of Athleta's volume.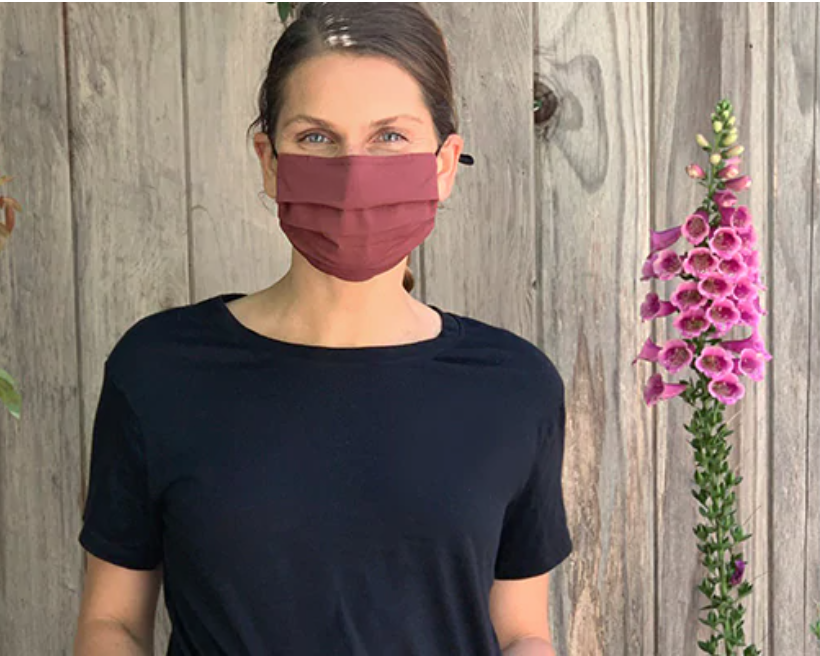 Masks, Athleta Girl And Inclusive Sizing Seen As Untapped Product Opportunities
A focus on emerging growth categories will help reach new customers.
A "big win" for Athleta this year has been the masks that they've produced during the pandemic. The brand received extensive press coverage which is "helping supercharge" customer acquisition efforts. Laughton said, "We are now also finding success in getting these new masks' customers into our Hero bottoms and tops."
Offerings for girls were introduced in 2016 and continue to see strong growth for the brand. Laughton said, "One-third of our customers have daughters in their homes, which presents a key basket building opportunity, but it also allows us to connect with customers at an early age."
Extending inclusive sizing will also be a priority. Seventy-five percent of Athleta's spring assortment will available in sizes 1x through 3x, both online and in stores.
Other growth avenues include international expansion with Canada mentioned as an initial first step. Said Laughton, "We know we have an opportunity to expand beyond the U.S. to other markets where there's a demand for our products."
Strategic wholesale distribution for the brand is planned. Said Laughton, "We are forming a few selective partnerships to increase our brand awareness and drive new customer acquisition with a new partnership rolling out early next year."
Finally, distributed commerce, or when customers can purchase products embedded within existing online content, is expected to receive greater investment. Said Laughton, "We're exploring new social shopping partnerships so that we can have a strong presence where our customer is spending her time — like on social media sites."
For Gap Inc., Athleta is seen as a core growth vehicle alongside Old Navy as store closures and resets were announced for the flagship Gap chain and Banana Republic.

Old Navy Prioritizes Active Apparel Growth
Active apparel also remains among the product categories for Old Navy to accelerate share growth.
"Active represents the largest growth opportunity and continues to be a source of strength as we bring performance functionality and versatility to the market at an accessible price," said Nancy Green, president and CEO, Old Navy. Green, who formerly led Athleta, said active is over a billion dollars for Old Navy currently, grew 24 percent in the second quarter and has seen "greater acceleration" in the third quarter.
She noted that Old Navy holds the fifth largest share in active apparel and fleece, according to The NPD Group's data for the 12 months through July.
Active is one of three categories Old Navy is prioritizing to accelerate share growth. The other two are kids/baby and denim. Old Navy is expected to expand sales to $10 billion by 2023 from $8 billion at the end of 2019.
Combined, revenue from Old Navy and Athleta is expected to account for 70 percent of Gap Inc.'s sales by 2023, up from 55 percent at the close of 2019. At 2019's close, Old Navy represented 49 percent of the company's sales and Athleta, 6 percent.
The company plans to close about 30 percent of its Gap and Banana Republic stores by the end of FY23, representing the closing of about 350 Gap and Banana Republic stores in North America. The closings will include many mall stores. The goal is for 80 percent of Gap Inc.'s sales to come from online and stores located outside of a mall location by the end of 2023.
Gap Inc. also said it plans to return to profitable growth next year. By 2023, operating cash flow is expected to reach at least 10 percent of sales and its margin for earnings, before interest and taxes, to be 10 percent or more. Margins are expected to benefit from growth in the higher-margin banners, Old Navy and Athleta; the store closures at Gap and Banana Republic; international market transitions to a partner model; and higher product margins.
Photos courtesy Athleta