Gap Inc. said it plans to open 20 to 30 Athleta stores in 2021 after the women's activewear chain's fourth-quarter sales jumped 29 percent on a reported basis and 26 percent on a same-store basis.
At the close of the year, Athleta had 199 stores, opening 11 and closing two.
Athleta had reported sales grew 35 percent in the third quarter, with comps running up 37 percent, the highest in the brand's history. The chain received a boost in its online growth from strong sales of face masks conducive to wearing during workouts.
Gap said promotional activity at Athleta was well below last year, driving margin expansion for the chain in the quarter.
For the year, Athleta's sales grew 16 percent, and sales surpassed $1 billion. New customer acquisition increased 70 percent versus last year.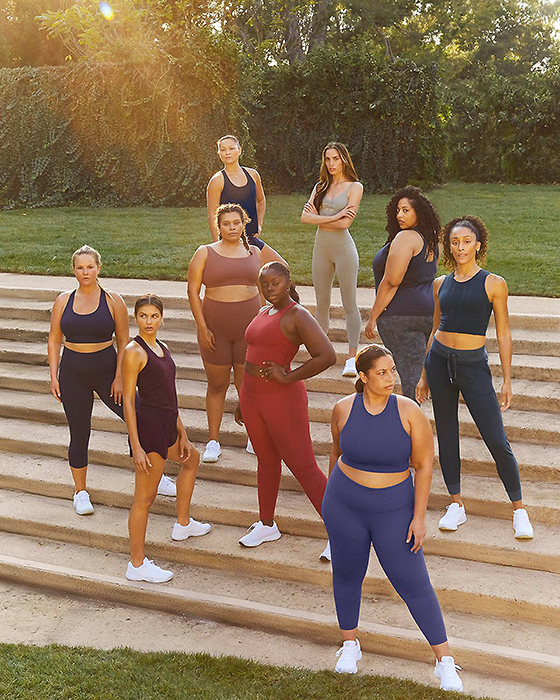 "We have never been more confident in our path forward and its ability to reach $2 billion by 2023," Sonia Syngal, Gap Inc's CEO, on a conference call with analysts. "Athleta is our highest margin business and, like Old Navy, has made continuous market share gains each quarter year-to-date."
She added, "The brand is positioned in the growing active category and a powerful mission to support confident women and girls, gives the team permission to grow in multiple directions, across product categories, digital and physical locations, internationally, and through distributed commerce by leveraging the power of our platform and portfolio."
As part of Athleta's long-term growth strategy, new product launches in the quarter, specifically inclusive sizing and sleep, continued to drive brand awareness and customer engagement.
Syngal said, "They brought sleepwear to the market using a rapid customer-centric product innovation approach that they will apply to other opportunities in the future, and this will develop with the customer at the center."
For spring 2021, 70 percent of Athleta's collection will be available in sizes 1X to 3X. As part of its expansion, Athleta launched a holistic brand campaign entitled "All Powerful" to celebrate women. Syngal said, "We believe both product expansions will be major growth drivers in 2021."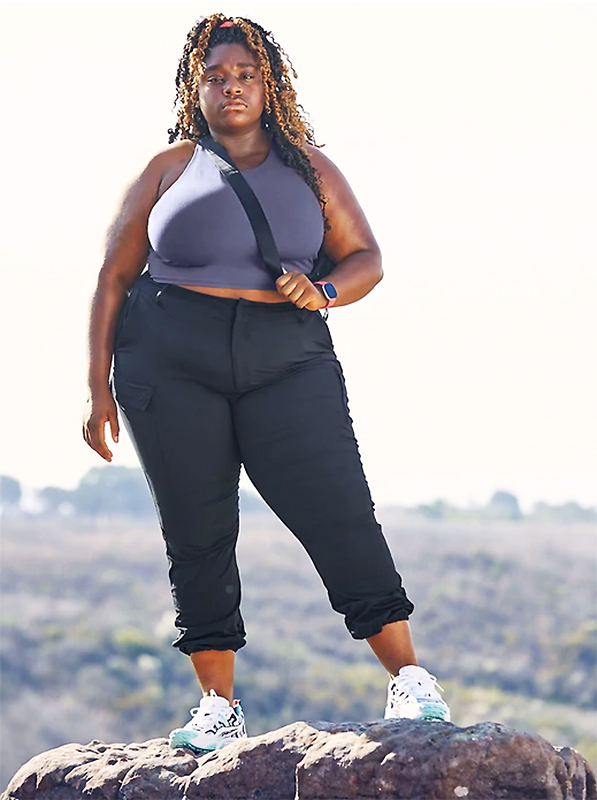 Companywide, Gap Inc. swung to a profit in the fourth quarter, thanks to more full-price selling and progress in shuttering underperforming Gap and Banana Republic stores. The company also predicted a return to growth in 2021.
Earnings in the quarter ended January 30 reached $234 million, or 61 cents per share, compared with a loss of $184 million, or 49 cents per share, a year earlier. The latest quarter included a tax gain of roughly 45 cents per share and an impairment charge of approximately 12 cents per share related to Gap's Intermix business.
Reported operating income was $134 million, or 3.0 percent of sales, leveraging 820 basis points versus last year's operating margin due to prior year flagship store impairments and separation-related costs. Adjusted operating income, excluding the $56 million impairment charge for Intermix, was $190 million, or 4.3 percent of sales, a decrease of 160 basis points year-over-year.
Companywide sales were $4.4 billion in the quarter, a decrease of 5 percent compared with last year. COVID-19-mandated store closures in international markets and softer store traffic in select U.S. regions with stay-at-home restrictions impacted sales by an estimated four percentage points. Also, strategically planned permanent store closures had an estimated sales impact of about five percentage points.
Comparable sales for the quarter were flat. Among its other chains beyond Athleta, comparable-store sales were up 7 percent at Old Navy but declined 6 percent at the Gap banner and 22 percent at the Banana Republic.
Gap officials said Old Navy gained share to become the number two apparel brand in the U.S., second to Nike. Combined, Old Navy and Athleta represent 63 percent of company sales in 2020, on the way to its target of 70 percent by the end of 2023.
Old Navy, like Athleta, is targeted for growth with 30-to-40 Old Navy stores scheduled to open in 2021 and a goal of reaching $10 billion in annual sales over the next three years.
Syngal said of Old Navy, "The brand's strong value proposition, leadership in key categories like Active and Fleece and Kids and Baby and a commitment to leading with values, has allowed it to win in today's dislocated market." And it would lean on these strengths moving forward.
Online sales grew 49 percent in the quarter to represent 46 percent of net sales against 29 percent the prior year. Store sales declined 28 percent impacted by COVID-19 and strategic closures.
For the year, sales were down 15.8 percent to $13.8 billion from $16.4 billion a year ago. The net loss came to $665 million, or $1.78, against earnings of $351 million, or 93 cents, a year ago.
For fiscal 2021, the company calls for net sales to be up a mid-to high-teens percentage compared with 2020. That's assuming COVID-19-related impacts continue in the first half of 202, and the retailer returns to a more normalized, pre-pandemic level of sales in the second half of the year. Gap is forecasting earnings to be in the range of $1.20 to $1.35 per share.
Consistent with prior announcements, Gap plans to close approximately 100 Gap and Banana Republic stores globally in 2021, including 75 in North America.