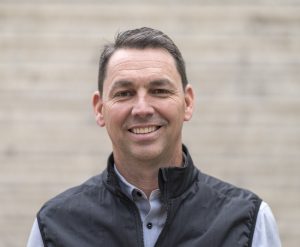 Todd Dalhausser, president of Altra Running, will be one of the keynote speakers at the 2020 Running USA Industry Conference presented by Race Roster.
Dalhausser joined Altra in November of 2018 after the VF acquisition of the company. Previously, Dalhausser served as the senior vice president of sales for Saucony North America, one of the leading brands in running space. Previously, he managed Saucony/Hind's apparel business, where he oversaw design, development and product merchandising. Prior to his leadership at Saucony, he held similar positions for both Vans and Reebok.
Dalhausser joins an already outstanding speaker lineup at the Industry Conference that includes Olympian Kara Goucher. A preliminary list of all the conference speakers can be found here.
"Todd brings a comprehensive knowledge of sales and product in both apparel and footwear where he developed strategy that drove revenue. We're looking forward to the insights he can provide our audience in Las Vegas," said Christine Bowen, vice president of programming, partnerships and operations for Running USA.
His talk will focus on listening to consumer needs, meeting them where they are in their fitness journey and providing solutions that can make meaningful improvements in their lives.
The 2020 Running USA Industry Conference is being held from February 9 to 11, 2020 at Caesars Palace in Las Vegas.