By Eric Smith
As FW Apparel's inaugural season winds down, the skiwear brand's leadership team is already working toward some ambitious goals for season two, according to Co-founder and Brand Director Olivier Gouby.
FW Apparel—its name is written "FW" but pronounced "forward"—is the new outerwear line launched last year by Verbier, Switzerland-based Full Stack Supply Co. (FSSC), also the parent company of Faction Skis.
And Gouby, who also goes by his initials after FSSC CEO Alex Hoye started calling him "OG" on his first day, sat down with SGB Executive at last month's Outdoor + Snow Show in Denver to discuss the brand's rookie season and its plans to leverage early success for even bigger things.
FW Apparel debuted in about 70 doors globally and met its wholesale and overall revenue goals, said Gouby, who lives in France but is based in FSSC's Verbier headquarters. And after a measured approach to its market entrance, the brand and its parent company have indeed set the stage for bigger aspirations in year two.
"We expect to multiply it by four," he told SGB Executive at the show. "That's our revenue forecast for next year, and it's doable because the U.S. is starting to pick up now."
The first year in the U.S. was a "little bit slow versus Europe" for FW, Gouby said, primarily because of the brand's well-established reputation in Europe compared to its still-growing presence in North America. After all, FW was "born in the Alps," as the company notes on its website, so the brand's roots naturally run deeper there.
But with a new North American headquarters in Denver, CO  (which also doubles as the stateside home base for Faction), the addition of a women's line for 2020/21 and a new crop of retail partners, FW is already feeling optimistic for a true breakout season.
Adding a women's collection will "give us a chance to ensure more doors, especially in the U.S.," Gouby said. "We have requests from many retailers to be a complete brand [offer men's and women's apparel] before getting their business. This is important for us as we want to build a very solid base of the best stores in every country."
FW Apparel might be a new player in the skiwear market, but many are familiar with its previous, albeit distant, iteration. Faction ran an apparel division for three years before shuttering the line because it wasn't expanding the Faction universe, as Hoye told SGB Executive for a report on Faction last fall.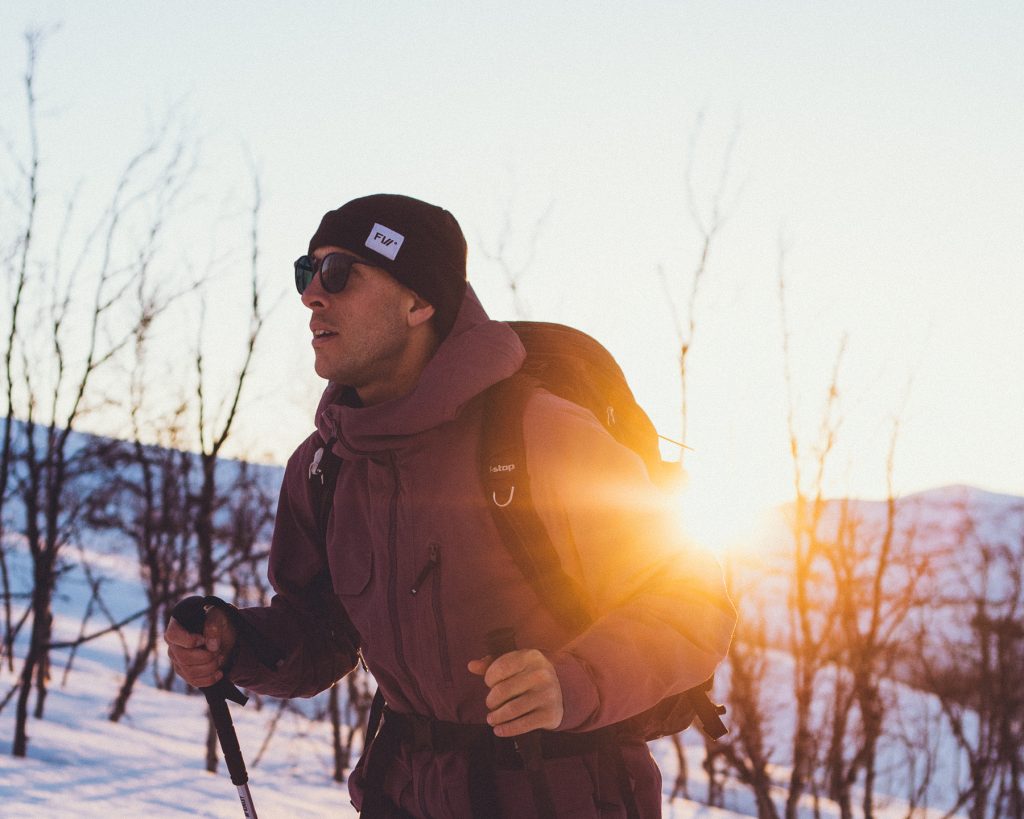 "We made good product that was high quality, but what we realized was the people who were buying the apparel were buying it mostly because they were Faction fans," Hoye said. "We weren't getting outside of the core fans."
After FSSC scrapped that initial Faction apparel brand, the company spent a couple of years developing a new line that was "comparable to our skis in terms of innovation and style and impact," Hoye said.
But when the first effort wasn't good enough, they took additional time to make it just right, delaying the launch until they had complete confidence in showing the collections to prospective retail partners.
"We put another year of R&D into it," Hoye said. "We went to all the big designers, the ones that design for some of the big names out there but also ones that focused on materials. We went to Japan, to Taiwan to China to Portugal to Estonia, looked at all these factories, looked at all the trends that were happening."
With the entire team on board following exhaustive rounds of R&D and samples, FSSC brought FW Apparel to market last fall with a few SKUs in men's outerwear. Next season, FW introduces a women's line and some backcountry-specific silhouettes.
Snow Show was, in effect, the brand's introduction to the industry at large, with Gouby and his team meeting with existing dealers but primarily potential new partners at the bustling booth that FW shared with Faction.
In addition to giving line presentations and writing some orders, the FW Apparel crew also continued beating the drum on an important but little-known detail—FW Apparel and Faction Skis might have the same parent company and might have some shared roots and DNA, but the brands have unique identities.
"It took a little bit of time for me to explain that the two brands are separate, that our markets are different, that distribution is different," Gouby said. "When I talk about FW, I don't want to talk about Faction."
The two brands sharing a booth caused some confusion, but eventually they will exhibit in separate booths on different parts of the show floor to drive home that differentiation for buyers, Gouby said.
FW Apparel's team also touted the brand's commitment to sustainable manufacturing practices and its partnership with such organizations as Protect Our Winters and 1% For The Planet as critical to its ethos.
Another point the FW Apparel crew stressed to retailers revolved about the brand's price points, which are a little on the high end—just as Faction's skis are. But as Hoye told SGB Executive, that is on-brand for FW Apparel as it works to create a niche in the marketplace.
"People can buy their basics anywhere, and that leaves headspace and excitement to buy things that are special," Hoye said. "And whatever income level they're at, if they're excited about something, they're going to buy that thing that's more special."
Gouby agreed, adding that FW Apparel is a "premium brand, and we're spending a lot of time to develop our own style. We try not to copy anyone, of course. We want to be unique, and we also want to grab the younger communities, which are willing to pay for premium products but not for overpriced products."
While FW Apparel is focused on 2020/21, the brand also has its sights set on goals beyond next season. As FW Apparel strives to be a "progressive and global outerwear brand," Gouby said, it plans to expand beyond skiwear into other action sports—surf and skate collections in addition to its core ski SKUs.
Like the adventurists that FW Apparel targets with its skiwear, the brand is scouting its next line and ready to drop in.
"Our expectation and ambitions are much wider than the ski industry," he said. "We are building something which is much more solid, much more visionary and much more ambitious."
Photos courtesy FW Apparel