By Thomas J. Ryan
Academy Sports' IPO prospectus details the numerous steps Ken Hicks has put in place since taking over as CEO in May 2018 to drive steady improvement over the last few years and has now positioned the Texas-based chain for accelerated growth amid the pandemic.
Academy was on the road to recovery before the pandemic arrived, notching four consecutive quarters with positive comparable sales after logging negative comparable sales for the past three fiscal years. In addition, the second quarter of 2020 marked its fourth consecutive quarter of profitability growth and its fifth consecutive quarter of cash flow growth.
"These results have allowed us to make significant progress on our long-term goals," wrote Hicks in a letter to shareholders in the prospectus. "While we still have a great deal of work and opportunity ahead of us, we are committed to work and focus on achieving our long-range vision and objectives."
But changing behaviors as a result of COVID-19 have spiked demand across a variety of fitness and outdoor products to catapult sales so far this year.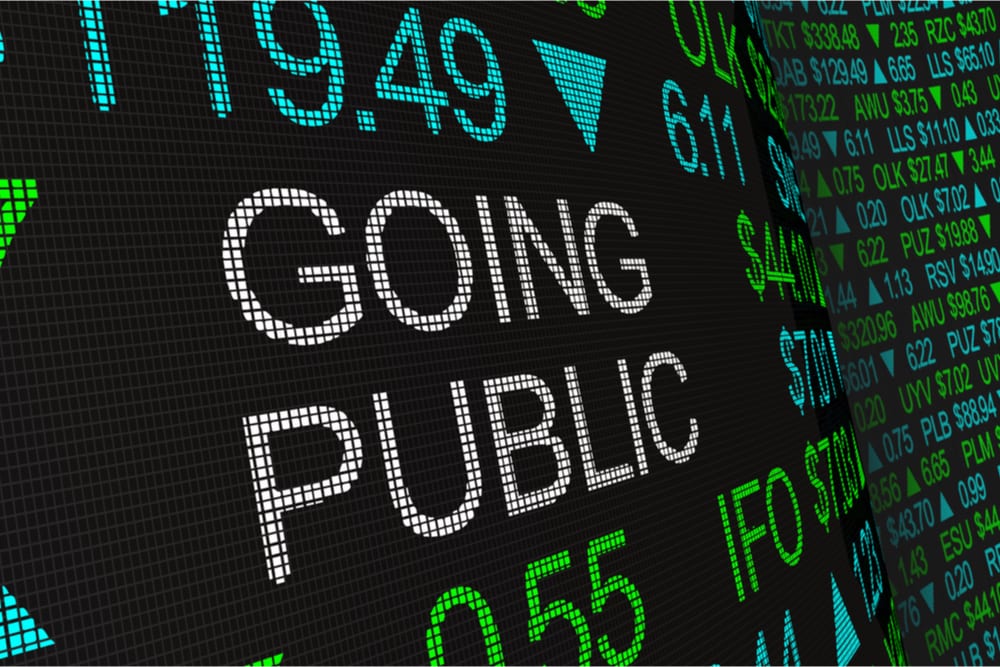 Comps Climb 15.9 Percent The First Half Of 2020
In the six months ended August 1, sales jumped 18.5 percent to $2.74 billion. The 15.9 percent increase in same-store sales was driven by a 47.3 percent increase in the outdoors merchandise division and a 22.6 percent increase in the sports and recreation merchandise divisions, partially offset by declines of 6.5 percent and 3.3 percent in the footwear and apparel divisions, respectively.
"The effects of the COVID-19 pandemic during this period have caused significant increases in the popularity of isolated recreation, outdoor and leisure activities that we believe have driven the increases in our outdoors and sports and recreation merchandise divisions," said Academy in its filing. "Likewise, we believe that the decreases in our apparel and footwear merchandise divisions were predominately driven by a temporary but significant shift in customer behavior at the substantial beginning of the COVID-19 pandemic, which saw customers focus on purchasing primarily isolated recreation, outdoor and leisure activity products in addition to "essential items.'"
Academy was able to stay open during the pandemic as an essential retailer.
The outdoors division increase was driven primarily by strong sales in firearms, ammunition and fishing products. Fitness equipment and accessories, bikes, patio and watersports, barbecues and grills, trampolines, outdoor games, and playsets helped drive the sports and recreation division growth. These increases were partially offset by declining sales in the team sports category.
Particularly driving the performance was growth in e-commerce sales by 283.5 percent to represent 10.9 percent of sales for the first half compared to 3.4 percent a year ago.
Net earnings in the half reached $157.7 million against $73.8 million. On a Pro-forma basis, adjusted net income grew more than four-fold to $134.8 million from $32.7 million a year ago.
The stellar performance significantly builds on slower improvement seen over the last few years. Same-store sales declined 0.7 percent in 2019 after sliding 2.5 percent in 2018 and 5.2 percent in 2017.
Net income in 2019 improved to $120.0 million from $21.4 million while pro forma adjusted net income rose 83.7 percent to $75.9 million from $41.3 million.
In the filing, Academy admitted that it's "difficult to ascertain with precision what portion of our increased comparable sales during the first half of 2020 is attributable to the increase in e-commerce sales due to the COVID-19 pandemic as compared to the impact of the business improvements described above."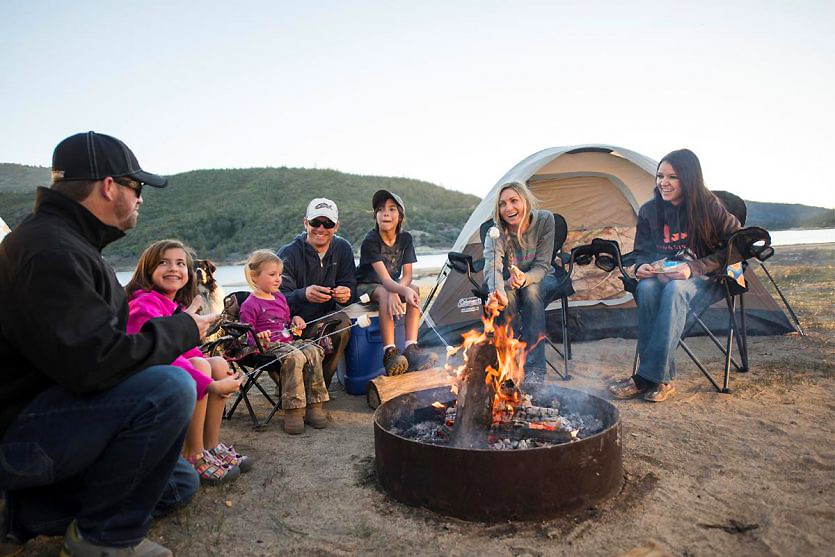 COVID-19 Shifts Boost Outdoor And Fitness Sales
But Academy expects an ongoing benefit as people, as a result of COVID-19, are spending more time at and around home engaging in recreation and leisure activities. Academy pointed to a survey from Civic Science stating that 43 percent of Americans expect to be doing more outdoor recreational activities in the future in order to facilitate social distancing.
Academy wrote in its prospectus, "We expect that this will continue throughout the duration of the pandemic and will result in a long-term increase to our customer base. The industry has seen unprecedented increases in participation across several categories which we consider to be our 'power categories.'"
Academy said this includes outdoor (comprised of camping, hiking and kayaking), running, fitness and team sports, which saw participation increases of 9 percent, 3 percent and 5 percent, respectively, from 2014 to 2018. The retailers also noted that according to Allied Market Research, sales growth from 2019 through 2027 in categories it participates in, such as outdoor, team sports, apparel, and footwear, are expected to grow approximately 6 percent per annum.
At the same time, Academy said it has "invested in, and built our operating platforms over the last several years, and, coupled with our product offering and accessible stores, have laid the foundation for our future growth and success in this environment."
Indeed, much of the prospectus discussed several key initiatives Hicks has introduced that have helped improve comparable sales, profitability and cash flow.
Focus On People, Merchandising, Omnichannel And Operations
In a letter to shareholders, Hicks summed up the improvement initiatives across four areas: People, Merchandising, Omnichannel and Operations
In People, Academy has strengthened its leadership team that comprises of nine experienced individuals, six of whom joined Academy from 2017 to 2018, led by Hicks, who formerly ran Foot Locker and was a head merchant at Kohl's. Other new hires include a CFO, chief merchandising officer, EVP of retail operations, SVP of omnichannel, and chief information officer.
Wrote Hicks in his letter, "Our leadership team also recently demonstrated its ability to adapt, operate and gain market share and new customers during the most challenging of retail environments, including its ability to safely operate our stores and distribution centers, source and deliver our merchandise, and manage our liquidity and expenses in all elements of our business during the COVID-19 pandemic.
On Merchandising, moves have included strengthening its sports and outdoor assortment quality and selection, as well as exiting or reducing categories that were low profit or did not fit, such as toys, electronics and luggage. Pricing and clearance programs were introduced to better manage markdowns and improve inventory flow.
At the store level, strategic store remodeling and enhanced merchandise presentations have elevated visual storytelling. Investments in planning and allocation systems were also made to improve in-stocks and inventory turns that also helps Academy localize merchandising and marketing.
Online, Academy had been underdeveloped with e-commerce sales representing only 5 percent of sales in 2019. The retailer has invested approximately $50 million over the last three years in omnichannel capabilities and those investments supported the launch of BOPIS in 2019 as well as new website design, content and functionality. Hicks added in his letter, "We have made numerous website improvements, including increased speed, simplified checkout, expanded payment options, content and product information, and search capabilities."
The investments paid off in the first half with online sales more than tripling and BOPIS accounting for half of the e-commerce sales in the period. Wrote Hicks in the shareholder letter, "The improvements to our omnichannel capabilities have positioned us well to benefit from changing consumer preferences in response to the COVID-19 pandemic and resulted in substantial increases of our e-commerce sales and, in turn, our comparable sales."
Finally, Operations has undergone "substantial enhancements," according to Hicks, including upgrading service levels by using new technology to improve hiring and training as well as maximize scheduling for store associates. A new freight system and improved freight handling processes have improved supply chain efficiencies. A work productivity pay program has also been rolled out to allow distribution team members to earn more as they increase their productivity.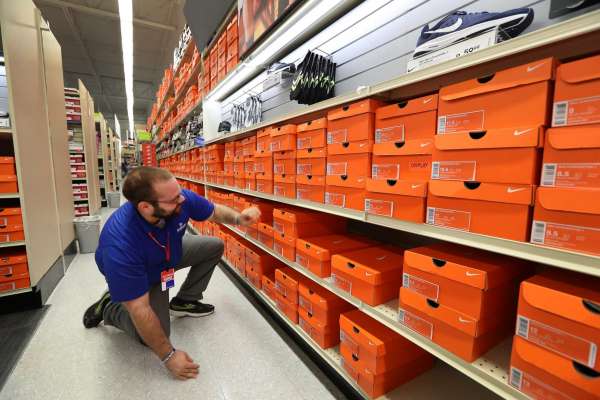 Value And Assortment Seen As Competitive Strengths
Hicks also discussed what brought him out of retirement to head Academy. He noted that he grew up in Houston and joined Academy's board a year before assuming the CEO role. He cited three reasons he was enthused about becoming CEO: an "unparalleled opportunity" to expand both at physical retail and online; a "chance to improve its operational efficiencies and effectiveness" across operations; and Academy's "tremendous brand position and customer loyalty with an emphasis on fun, family and community."
The prospectus noted that Academy stands out for value and extensive assortments. While the second-largest full-line sporting goods and outdoor recreation retailer behind Dick's Sporting Goods, Academy describes its positioning as "the largest value-oriented sporting goods and outdoor recreation retailer in the country."
Hicks wrote, "Academy began over 80 years ago in San Antonio, Texas focusing on its customers with a powerful assortment and great value. It has evolved into a truly remarkable Sports + Outdoors emporium with the same strong focus on customers, assortment, and value."
Other competitive strengths cited in the prospectus included strong customer loyalty, one-stop-shop convenience and a regional focus in the southern U.S. Academy noted that it has a strong and growing presence in six of the top 10 fastest-growing MSAs (metropolitan statistical area), including Dallas, Houston, Atlanta, Austin, Charlotte, and San Antonio. As of August 1, 29 percent of its stores are in four of the top five fastest-growing MSAs. Academy wrote in the report, "This deep penetration of our established markets results in high customer awareness of, and loyalty to, the Academy name and frequent visits to our conveniently located stores."
Online, Data-Mining And New Stores To Drive Growth
Going forward, Academy cited four "growth drivers," starting leveraging technology and content to drive its omnichannel strategy.
Academy noted that it has invested $225 million in omnichannel and information technology initiatives since 2011 to help support faster load times, more relevant search content, better site design, and a more streamlined checkout process. BOPIS, curbside pickup and access to storing inventory availability online have been a recent emphasis.
The retailers noted that omnichannel offerings "are becoming increasingly important, as our customers want options when they shop." During the first half of 2020, Academy's omnichannel customers spent 43 percent more than its store-only customers and 197 percent more than online-only customers. BOPIS also delivers higher average order value and incremental in-store purchases. On the engagement side, Academy said its website "serves as the gateway to shopping in our stores," and also is critical to reaching customers outside of its current footprint.
The second growth driver has enhanced customer engagement and increase retention. Academy A customer database has 38 million unique customers that provide 'ample opportunity to increase our communication directly with our customers via one-on-one marketing." Increasing online transactions further supports personalize promotions for customers. Academy wrote, "We believe we possess a significant amount of high-quality customer data, which we can leverage to enhance customer engagement and retention and drive purchase conversion."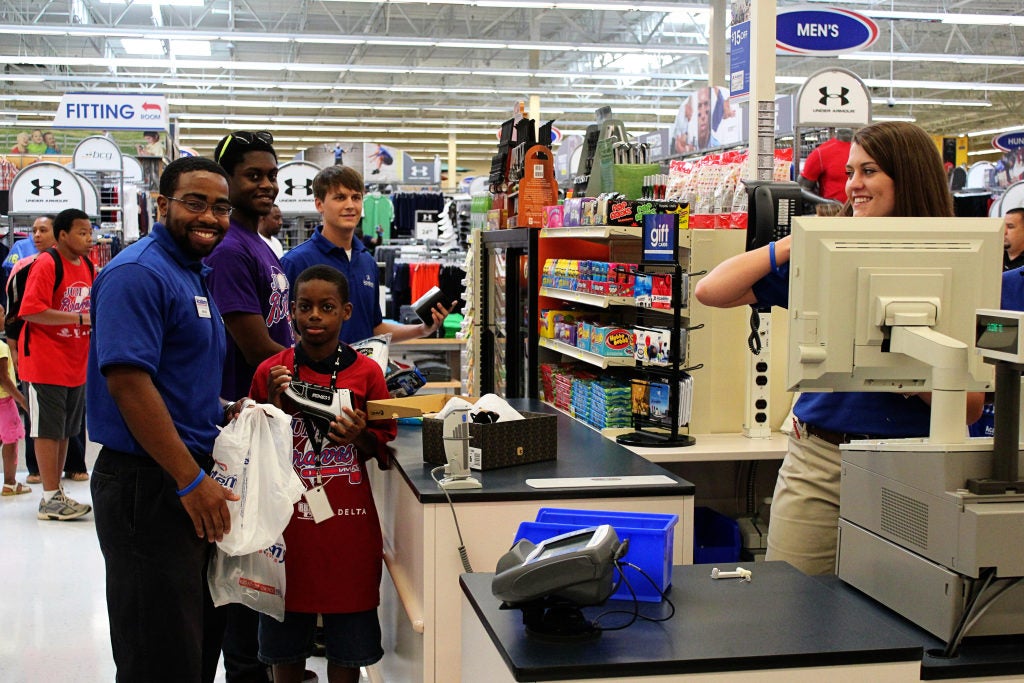 A third growth driver is enhancing operational excellence with Academy looking to build on recent improvements across inventory management, labor scheduling, merchandising planning and assortment, ship-to-store, and other capabilities.
Finally, Academy sees ample room for physical store growth, Academy said its disciplined expansion approach has allowed most of its stores to achieve profitability within the first twelve months of opening a store. The retailer ended the first half with 259 stores and expects to open eight to 10 per year starting in 2022, similar to its growth rates from 2018 to 2019.
Academy sees the potential for approximately 120 locations in-fill opportunities within areas where Academy has a well-established presence, including Dallas/Fort Worth, Atlanta, Raleigh-Durham, Charlotte, New Orleans, and Jacksonville. Adjacent market opportunities, or those that "sit right outside of our current footprint," were seen offering an opportunity for an additional approximately 90 locations.
"Greenfield" opportunities are seen as potentially 675 locations and include locations outside the 16 states Academy currently has stores in. The majority of store expansion is expected to be with its traditional box size of 70,000 gross square feet but a recent successful test of a smaller store, at 40,000 square feet, in Dallas, creates more opportunities for fill-ins or to expand to other metropolitan areas.
Hicks concluded in his shareholder letter, "We believe that we have a best-in-class value offering with localized merchandising and marketing, and a new store opening and growth strategy that sets us apart from our competitors. We have proven that we are much more than a sporting goods store, as we are sought out for our extensive assortment and value by our customers, in all seasons and situations. Our customers return to our stores knowing they can count on us, time after time. We are at the beginning of an incredible journey and still have much to accomplish. I know that we can and will be the best. I look forward to connecting with you and hope that you will join us as a public stakeholder in our mission."
The company listed the offering size as $100 million, a placeholder amount that will likely change, according to a filing with the U.S. Securities and Exchange Commission.
The number of shares of common stock to be offered and the price range for the proposed offering have not yet been determined.
Buyout firm KKR & Co., which acquired the business from the founding Gochman family in 2011, will control more than 50 percent of the voting rights of the company upon the listing, the filing shows. Under KKR's ownership, Academy's store footprint has nearly doubled to more than 250 stores in 16 states across the South and Midwest of the U.S., up from 133 stores.
Credit Suisse Group AG, JPMorgan Chase & Co., KKR, and Bank of America Corp. are leading the share sale. Academy Sports plans to list on Nasdaq Global Select Market under the symbol ASO.
The prospectus can be viewed here.
Photos courtesy Academy Sports & Outdoors