On Tuesday, Academy Sports + Outdoors significantly lifted its sales and earnings guidance for 2021 after finding healthy growth across most categories that surged during the pandemic and a strong recovery in categories such as apparel, footwear and team sports.
The Katy, TX-based chain's updated 2021 outlook calls for:
Comparable sales to climb in the range of 6 percent to 9 percent, up from its previous guidance range of negative 2 percent to positive 2 percent. Compared to fiscal 2019, comps are expected to expand in the range of 22 percent to 25 percent.

EPS to range from $4.15 to $4.50, up from a previous range of $2.70 to $2.95. At the midpoint of the new range, EPS is expected to climb 35 percent higher than fiscal 2020 and 248 percent higher than fiscal 2019.
The retailer marked its seventh consecutive quarter of positive comparable sales and operating profit growth as turnaround initiatives put in place by Ken Hicks, CEO, and his team were starting to pay off, but the pandemic has accelerated growth.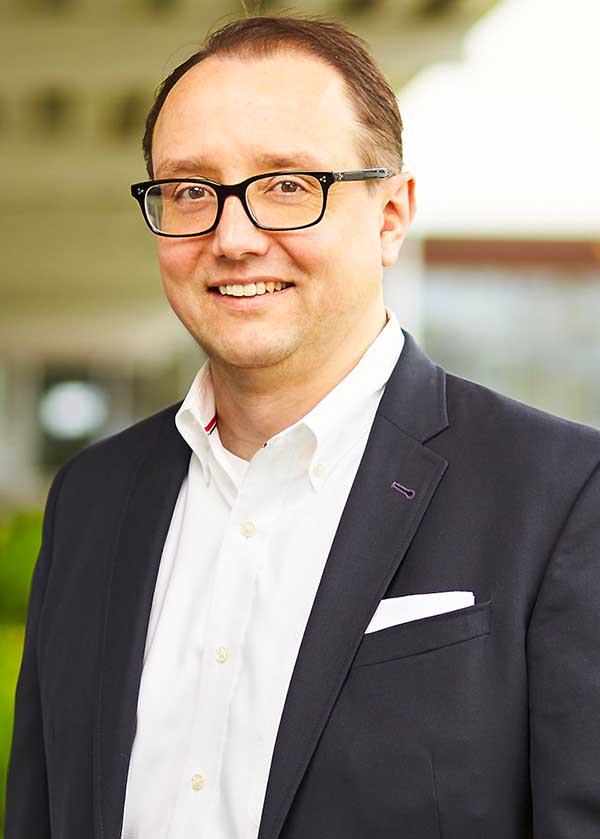 Here, Steve Lawrence, EVP and chief merchandising officer, Academy Sports + Outdoors, discussed the quarter's performance and what made the company more bullish on its prospects for the balance of the year. 
What gives you the confidence to deliver a 6 percent to 9 percent comp gain this year? We've got a 39 percent comp under our belt for Q1. But there are headwinds and tailwinds ahead. The headwinds are lapping big comps. The economy is opening up, so there will be more competition for discretionary spending. People are going to start traveling more, eating out more, going to concerts hopefully, etc. And last year, about halfway through Q2, most of our competition wasn't open yet. So we have a lot more competition this year.
On the flip side, what gives us optimism is that the comp is, in part, the impact of the initiatives we've worked on. These include making our omnichannel experience better and improving customer service in our stores. We're remodeling 30 stores. All the work we've done being better merchants, improving allocation, marketing optimization, and our supply chain initiatives is paying off. As a result, we are in a much better inventory position for the remainder of the year. 
Last year, when the world shut down, the supply chain shut down, too. We ran a 27 percent comp in Q2, and we came out with inventory down double-digits. We're proud that we came into Q1 with inventory down 10 percent to drive a 39 percent comp, and we still managed to end the quarter with inventory up 7 percent. We have a good inventory position, and we think we are well-positioned for summer. 
We think people will return to sporting events, whether live events or watching in a sports bar. We have over five million new customers we picked up during the pandemic, and we have our existing customers shopping more across broad categories. Lastly, we have many places where vendors have pulled back distribution which provides some tailwinds for us. Our guidance is threading the needle between recognizing some headwinds and reasons to be optimistic. 
What drove the apparel and footwear rebound? Academy's comps turned positive in the third and fourth quarters of 2019, driven by footwear and apparel. When we got into early spring 2020, the soft goods businesses were flying. But the minute the pandemic hit, people shifted from want-based items, like apparel, footwear and fashion, to need-based buying. The gyms shut down, so customers were buying equipment to work out at home. For a while, people were pretty freaked out and bought items like dehydrated food and water. Then, as summer progressed, they moved from fitness equipment to outdoor, including backyard recreation, cooking, water sports, bikes, and other things to entertain their families. So if you look at last year, the two hardest-hit areas in business were apparel and footwear, which comped negative in Q1. As we lapped those comps, we expected that shoes and apparel would rebound, and they did. Apparel was up 80 percent, and shoes were up 58 percent in the first quarter. If you anchor those businesses off of 2019, that's more of a realistic baseline. Apparel grew 38 percent, and shoes were up 23 percent. Any way you look at it, we had a good performance there.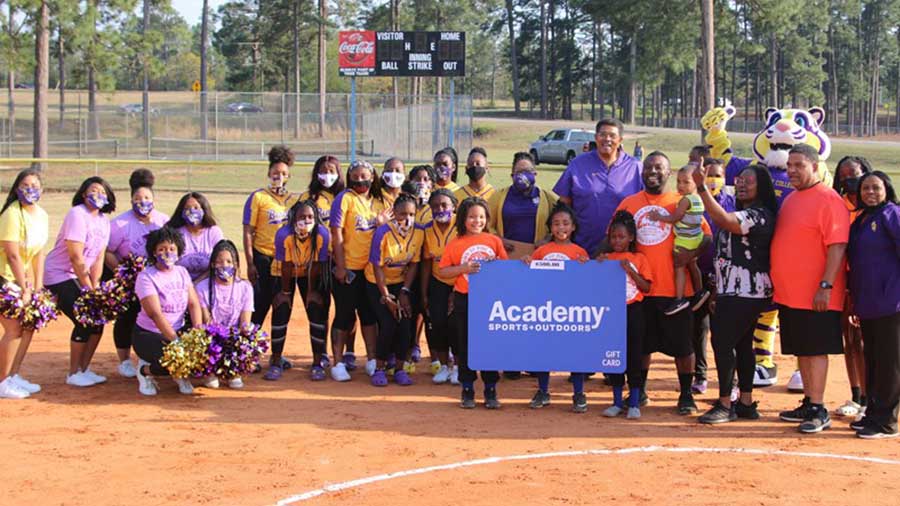 Can you talk about team sport's recovery? Team sports and the footwear component, where we sell cleats, were probably the hardest hit businesses in Q1 last year. The Little League season was ramping up, and we had big plans for baseball last year, then it all shut down. This year, we're playing sports outside. We saw a rebound but, what's exciting, we started doing well against 2019, too. Our belief is that kids didn't get gloves, bats or balls last year, and there's pent-up demand. So there's a confidence that we'll hopefully have a good year there as we get into fall sports like football. We also saw that even when kids started playing sports in the fall last year, it was more outdoor driven. Our baseball and soccer business normalized a bit, and football was okay but not great. Indoor sports, like basketball and volleyball, got hurt because people weren't playing sports inside. Hopefully, as we get into the back half of the year, inside sports will have a better year.
Is fan apparel coming back? It is. When players stopped playing professional sports, that business tapered off. For us, it's also a subset of the apparel business and a big part of the reason apparel was down. Our customer lifts that business. They celebrate live sporting events, so that could be some stores located close to ballparks where they are buying products to wear to the game. Across our footprint, people are likely buying more products to watch a game at home with friends or in a sports bar. As we've seen baseball and basketball resume play with more normalized schedules, those businesses are back this spring. The fall is a bigger business for us with college football. We're in the heart of SEC and Big 12 country. As college football returns, that's will be a big shot in the arm for us.
Many categories saw surges over the last year, from golf to fitness to outdoor activities. What gives you the confidence you can comp those surges this year? What's interesting is that they all surged last year at different times. Initially, it was firearms and ammo; then, it went to workout equipment. Then, as we moved into April and May, it was watersports and backyard, outdoor cooking, and fishing. Each of these categories had surged in the first half last year, but they happened at different periods. When we look into the category with big surges in Q1, fitness equipment was a big one. When the gyms shut down, we sold all the equipment we had. If you walked our stores in late April last year, there was no product on the floors. We even sold our floor samples. Yet we still managed a very low-single-digit positive comp in fitness in the first quarter of this year against the surge. So that gives us confidence that as we get deeper into the year and we start to anniversary some of these surges that may be there for a week or two, that will be tough but, over time, we believe we can comp those businesses. Bikes was another category where everyone seemed to go out and buy a bike on the same day in the year-ago first quarter, and our bike racks were empty for months. But, we managed an increase in the first quarter. Also, the upside is that there wasn't much inventory to sell after the surge last year. The stores were empty. As we come back past the surge and now have inventory, we've seen those businesses hold their volume.
Academy entered the quarter with inventories down 10 percent year-over-year and ended with inventories ahead 7 percent despite the 39 percent same-store gain. So how did you catch up? First, we worked with our suppliers and leaned hard into those relationships that we built during the pandemic to have a flexible flow of inventory that allowed us to scale up if the demand was there. And if the demand was not, to scale down.
When the world was shutting down, our competitors shut their stores, too. We never closed our stores, and that served us well in a couple of ways. One, because we never shut our stores, we were still taking in goods and vendors remember that. A lot of our competitors stuck their vendors with a lot of goods for several months. We kept flowing goods, so I think that solidified our relationships.
Second, as a company, we dramatically deleveraged over the past year. As a result, we are a strong, financially viable company where others are not, and that's also made vendors want to partner with us. That's also showing up in our getting better access to product, including securing lines not traditionally sold to us. In some cases, we're getting exclusive products, and it's helped us build out better stores and better digital environments on our site.
What has Academy learned about supply chain management over the last year? The biggest learning was how much inventory we really need in-store and how fast we can turn it. If you go back 5, 6, 7 years ago, I would describe our merchandising strategy as a 'stay in stock' or 'be in stock.' There's absolutely nothing wrong with that, but it involves increasingly heavy levels of inventory. And so we just kept bombing the stores with more and more inventory, and the corrugated boxes would stack on top of walls, reaching all the way ceiling. And that led to a lot of unproductive inventory. We've learned to work with leaner inventories in-store. Candidly, I think it makes the stores easier to shop. The store teams also like it because it's less workload. It's a lot easier to take something out and put it on the shelf versus having to take the box off the shelf, take more out and then throw it back up on the shelf. Before 2019, we turned our inventory three times a year. Last year we were close to four times. In addition to being nimble on our supply chain, understanding the correct inventory that is my area and how we can manage the store more efficiently with inventory levels has been a huge learning. 
Gross margins were up 950 basis points. What drove the improvement, and do you see it continuing? Much like sales, margins have a lot of headwinds and tailwinds. The number one tailwind was the mix. Footwear and apparel were the best performing businesses in the quarter, and they have higher margin profiles than outdoor sports and rec. Second, we entered the year with less clearance inventory than we had a year ago. Our plan, in the future, is to get better regular price sell-through and take less clearance. Third, less promotionality. There has been a reset in retail around promotions, and people have realized that in the world we live in the past six to nine months, where supply is scarce, you don't have to be as promotional. So we, like many retailers, dialed back that promotionality. As we think about moving forward and how that impacts the remainder of the year, we intend to keep cleaner inventories and have less clearance continue to be a tailwind. Also, we hopefully see the mix start to normalize, and the shift should be a benefit. We traditionally run about 50 percent soft goods, and last year we saw 70 percent hard goods. 
On the flip side, as categories restock and competition ramps up, we expect more promotionality in some of our marketing as we progress through the year. Our goal would not be the leader on that. We would want to react with the customer selling versus being the first to market to reintroduce promotionality. We don't know how big of a headwind that can be, but we're anticipating it as we think about our margins going forward.
Can you talk about the new customer's Academy picked up from the pandemic? We picked up five million new customers over the past year. The composition is more families, younger families with younger kids, more females, and ethnically diverse. It has allowed us to broaden our reach, and it's helping us reach our non-heritage markets, places such as the Carolinas, where we've added stores over the past five to seven years. Customers in those markets discovered us, allowing us to capitalize on our brand reach in those new markets.
How do you plan to retain those new customers? We've been increasingly emphasizing targeted marketing to more efficiently and effectively reach these new customers. If you go back several years, the preponderance of our marketing spend had been with traditional media such as broadcast and print. That's a highly inefficient way to reach customers today. So we've refined our customer database and shifting that spend to more digital channels where we can have more personalized touches. That will continue to be a journey and evolution for us, and we're leaning more into it. We think that's how we will retain those five million new customers and grow our customer database over time. It's delivering more relevant marketing content that speaks to what they're interested in versus a broader message that may or may not resonate with them.
Photos courtesy Academy Sports + Outdoors